Visit us at our shop
103 George Street, Oban Argyll PA34 5NT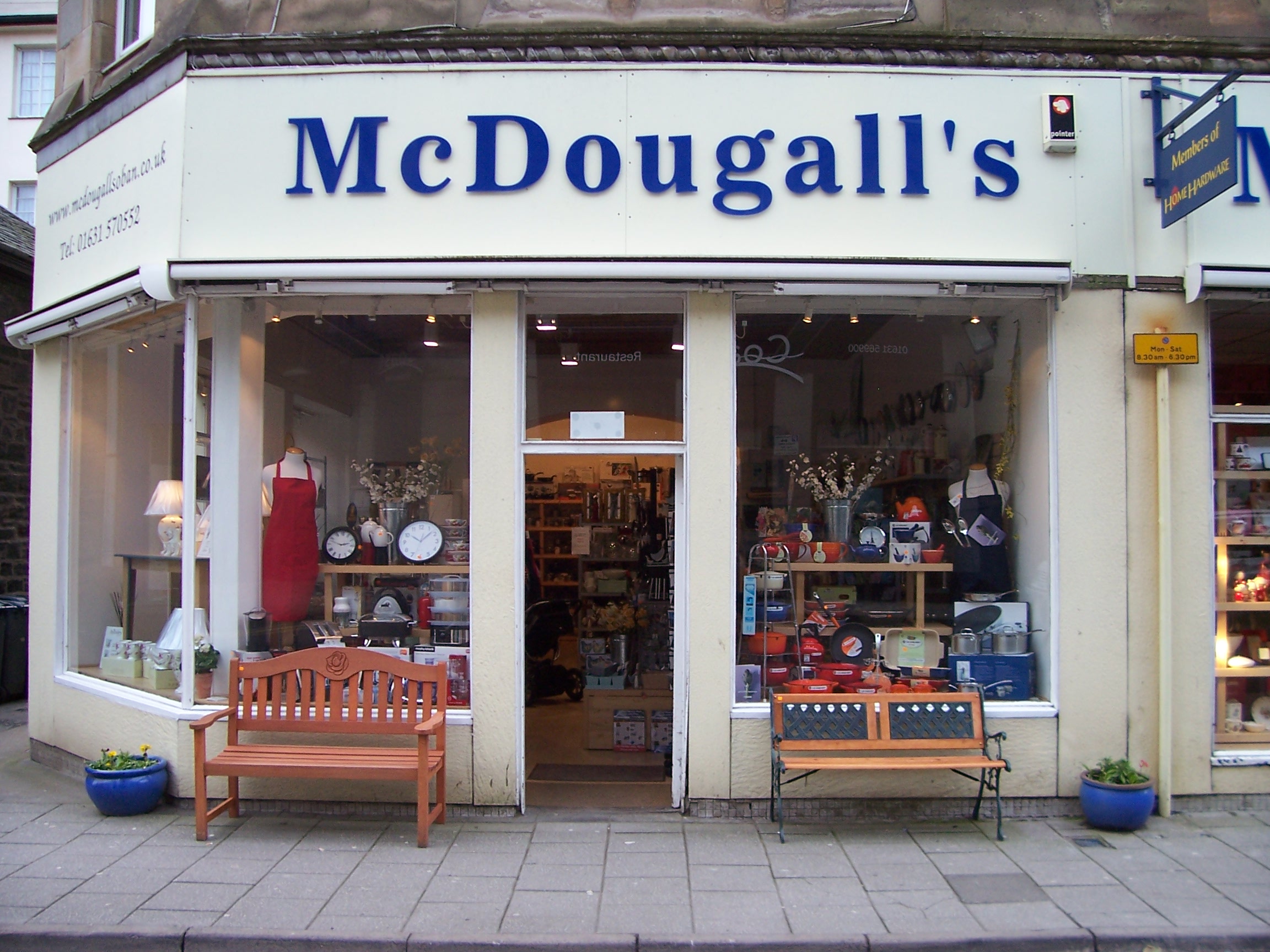 If you haven't met us before, a warm hello!
We are a family business based in the picturesque town of Oban, in the West of Scotland; a town famous for its whisky distillery (beside us on the main street) and for delicious seafood which is landed here and exported around the world, from lobsters to langoustines. Our shop follows from our love of cooking and baking and our appreciation of kitchen/dining kit that elevates the everyday. Whether you are preparing a feast with everyday ingredients or cooking a piece of prime Scotch beef for a special occasion, good equipment and the odd star gadget can make all the difference!
Our products are carefully chosen to reflect quality, good value and respect for the environment and we hope will give you many years of good service.
If we can help at all with advice on an item you are interested in purchasing, then please call us on 01631-570552. Mon-Sat 9am to 5pm.
McDougall's of Oban ltd.
REGISTERED OFFICE: 103 George Street, Oban Argyll PA34 5NT                            TEL. 01631-570552
COMPANY REGISTRATION: SC051577
VAT REG. 263 1088 73